Regular price
Sale price
38,90€
Unit price
per
Sale
Sold out
Envío inmediato

Vendedor exclusivo de Zojirushi para España y Portugal.

Envío Gratis al superar 50€
DESCRIPCIÓN
MORE THAN 100 YEARS CREATING "QUALITY OF LIFE" : Zojirushi manufactures its products in its own factories with exclusive technologies and patents, it does not manufacture for other brands.
FOOD THERMOS: Insulated food jar specially designed to be able to eat directly thanks to its compact design and wide diameter opening.
PREMIUM HEAT OR COLD RETENTION:
Data for an initial temperature of 95°C (hot) and 4°C (cold) with an ambient temperature of 20°C.
0.35L

0.5L

Heat

6h→57 ° C

6h→64

°

C
ZOJIRUSHI TECHNOLOGY: Zojirushi's exclusive technologies make it ideal for carrying hot or cold food.
DOUBLE WALL: Insulated jars are 1mm wide to maximize capacity with minimal space.
WIDE MOUTH:

 

The mouth is 6.5 cm to facilitate direct eating.
AIRTIGHT LID: The lid has a gasket that guarantees tightness and heat retention of the thermos with minimal space.
PRESSURE RELEASE VALVE: This insulated food jar features a pressure release valve on the lid to open the jar with ease.

NOTCHES ON THE LID: Specially designed notches to easily grip the lid.
LIGHTWEIGHT AND DURABLE: Zojirushi food thermoses are lightweight and have a plastic base to protect the thermos from bumps and scratches.
EASY CLEANING: Thanks to its wide mouth that facilitates access. All our products are BPA free. Do not wash in the dishwasher.
INTERIOR: In this model Zojirushi uses a stainless steel coating with a patented treatment called SlickSteel® that makes the steel resistant to residue, odors or corrosion.
SLICKSTEEL®: Treatment that smoothes the microscopic "peaks" and "valleys" of stainless steel through electropolishing. This finish is used to create a non-stick surface that cannot be scratched by the use of metal utensils.
DO NOT WASH IN DISHWASHER OR FREEZE : Our insulated food jars are an exercise in engineering and precision so they should not be washed in the dishwasher or frozen in the freezer.
DIMENSIONS:

| | |
| --- | --- |
| 0.35L | 9x9x12.5 |
| 0.50L | 9x9x15 |
View full details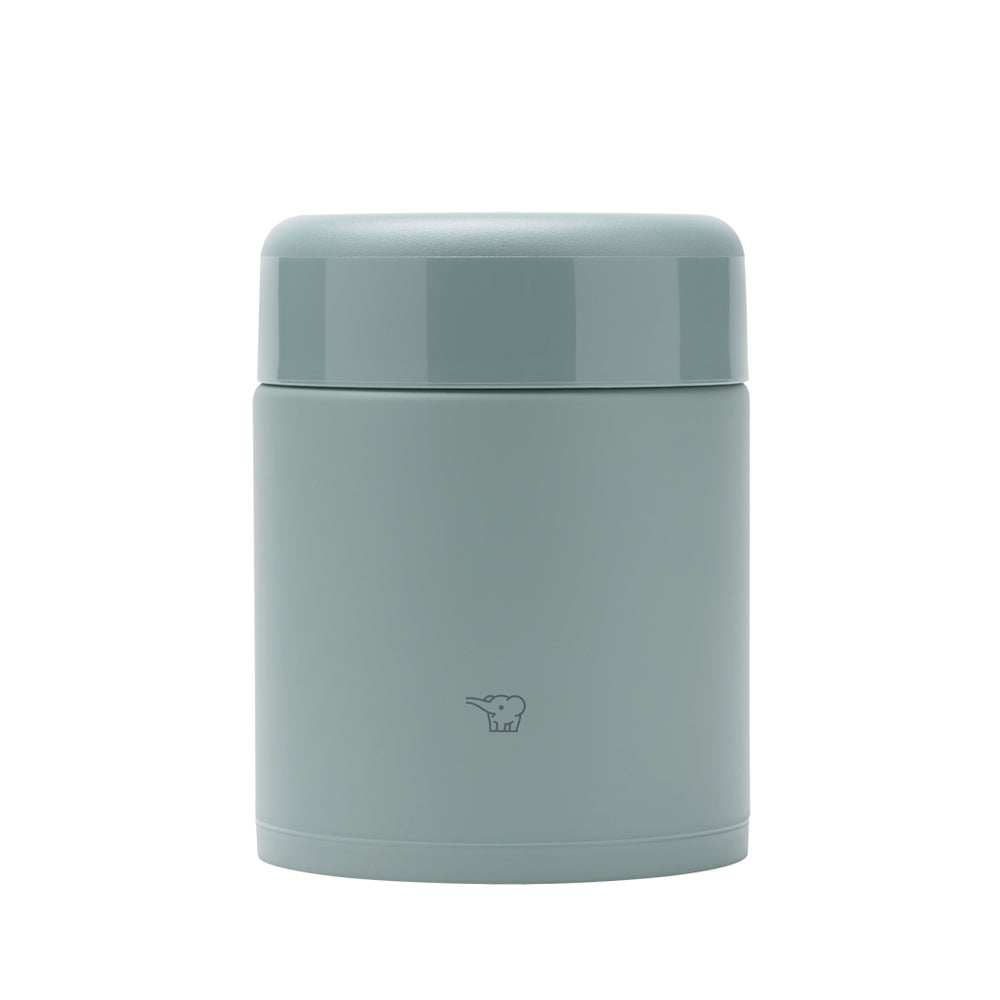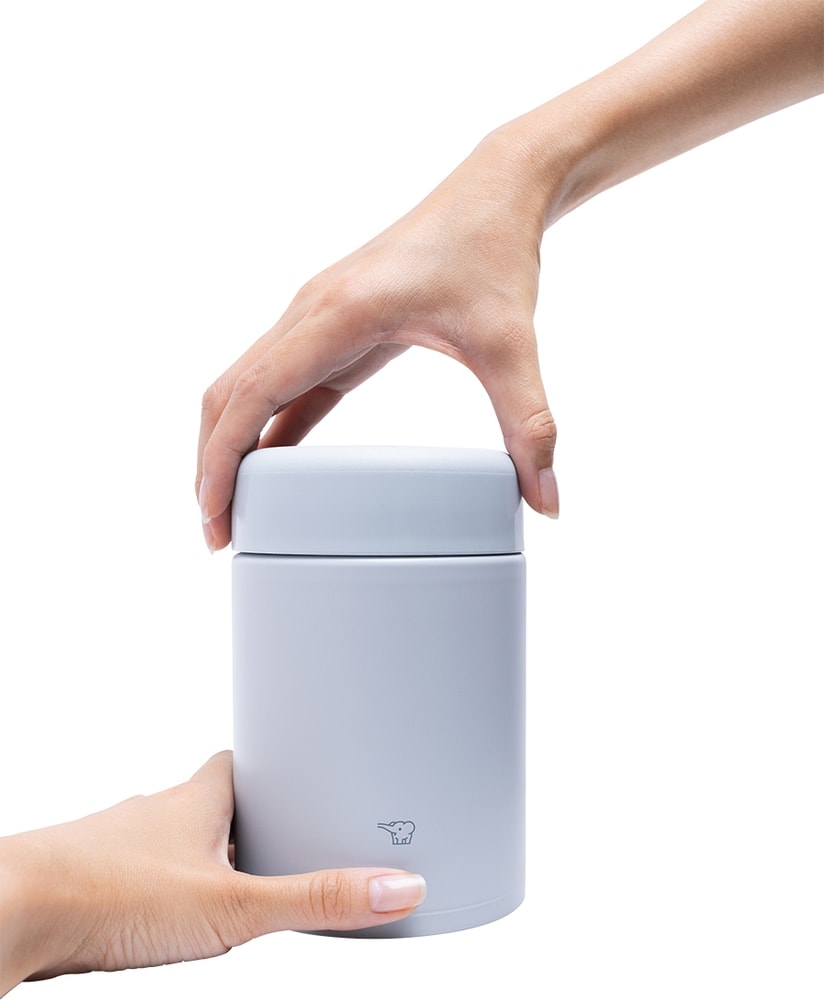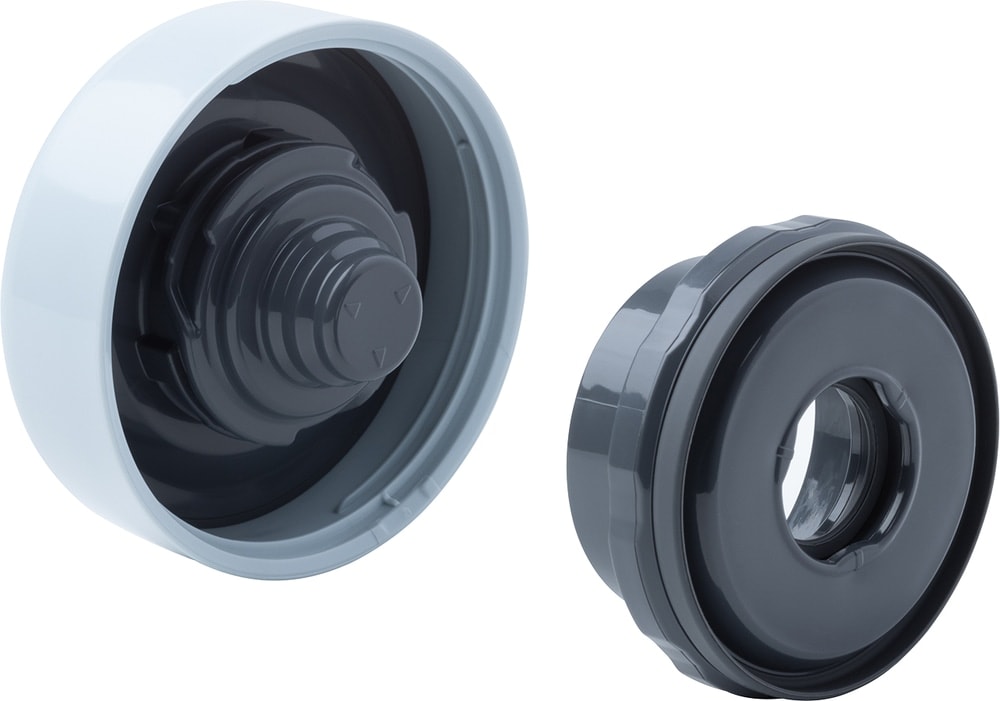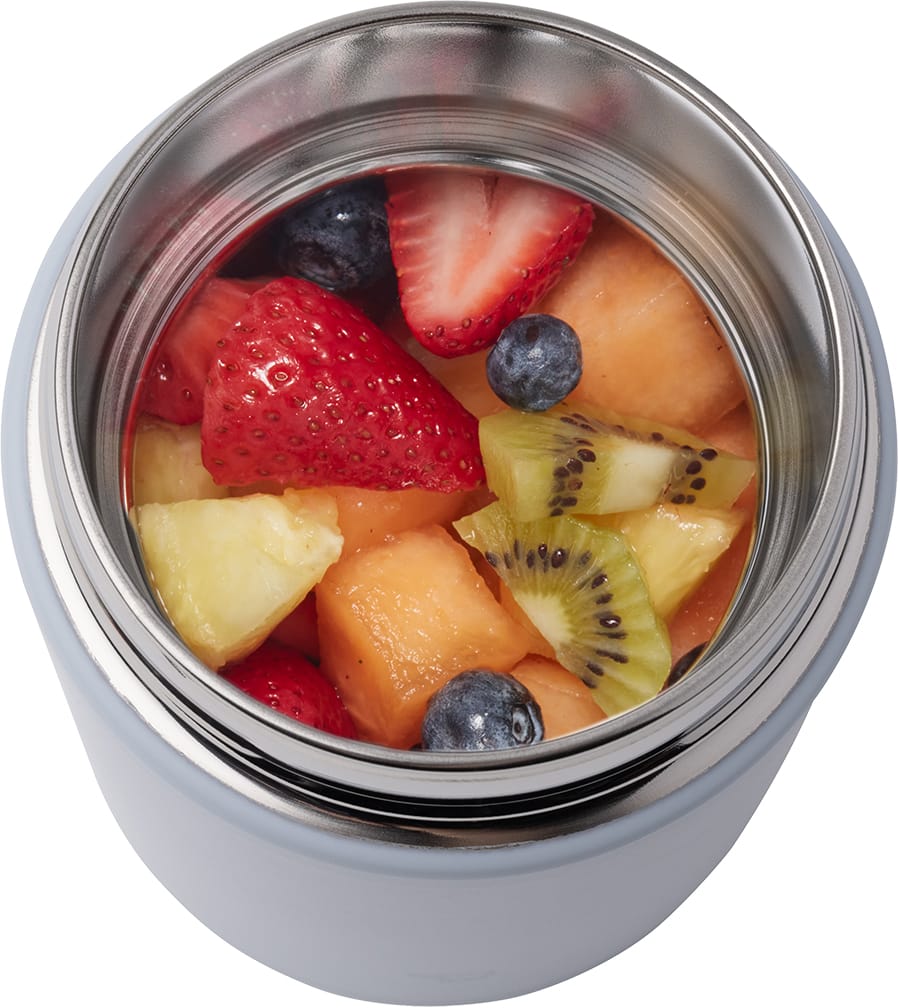 Características
Nuevo diseño de la tapa haciéndola totalmente estanca sin junta, en solo dos piezas y con liberación de presión automática.

Aislamiento superior con la nueva tapa Therma Chamber.

Interior SlickSteel® que repele olores y manchas.
Origen

Más de 100 años de historia.

En 1918 crean un termo de vidrio con aislamiento al vacío para uso doméstico.

Una verdadera innovación para la época.

Empieza una historia cargada de éxitos y de reconocimientos internacionales de sus termos, panificadoras, dispensadores, cafeteras y arroceras.

Productos de excelente calidad siendo consideradas sus arroceras como los "Rolls Royce" de las arroceras.

Historia

Estos son algunos hitos en su historia.

En 1964 desarrolla la automatización de los termos de vidrio al vacío.

En 1973 presentan el primer dispensador de agua de tipo pulsador "Air Pot".

En 1974 desarrollan y lanzan la primera arrocera con control optimo de temperatura.

En 1981 lanzan las botellas de vacío de doble pared con un proceso de fabricación único y patentado.

Y así sucesivamente han ido desarrollando soluciones para hacernos la vida más fácil.

En el año 2018 consiguen crear un nuevo método de calentamiento computarizado que consigue que cada grano de arroz esté en su punto optimo de cocción.

Inspiraciones de la vida cotidiana.

Este es el "leitmotiv" de Zojirushi. Crear diseños y productos de alta calidad para inspirar a cocineros de todo el mundo a innovar.

En el centro de la filosofía de Zojirushi se encuentra la tecnología de vanguardia para crear productos eficientes y fáciles de usar, y esto es lo que diferencia de sus competidores.

70 países en el mundo ya disfrutan de la excelencia de los productos Zojirushi.